The Elm Mount Knights team finished runners up in the "rising stars" section of the O'Connell Cup competition held in ALSAA recently.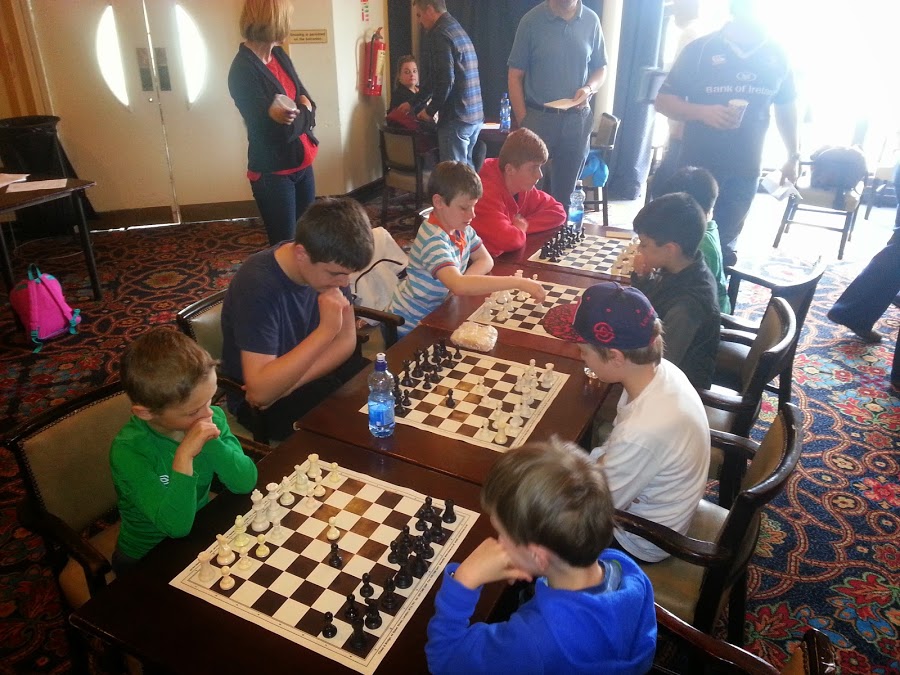 From left to right, the Elm Mount players are Cathal Hogarty (in green), James Jacobs, Philip Grehan and Martin Jacobs. Philip and James also got board prizes as they finished on scores of 6/7. There were 8 teams in all in the Rising Stars event in an all play all format.
12 of our juniors in total played in the event with no less than 9 of them making their competitive debuts for the club. The players who rotated through the Elm Mount Kings team during the event were Charlie and Josh Mahon, Andrew and Adrian John, Conor O' Shea, Neville and Noble George and Conal Kirwan.
Some more photos below, including Charlie Mahon relaxing at lunchtime by playing soccer with some of the other competitors