Prizes were awarded for the 2016 Club Championships on Monday, 24th October. For the first time, a small cash prize was awarded to the 1st and 2nd place finishers.instead to the prizewinners. Players from other local clubs were also invited to compete.
For the first time, the Victor Murray Perpetual Cup was awarded to the winner of the top section. The first winner of the trophy was Ciaran Quinn. Below is a photo of Victor Murray presenting the trophy:-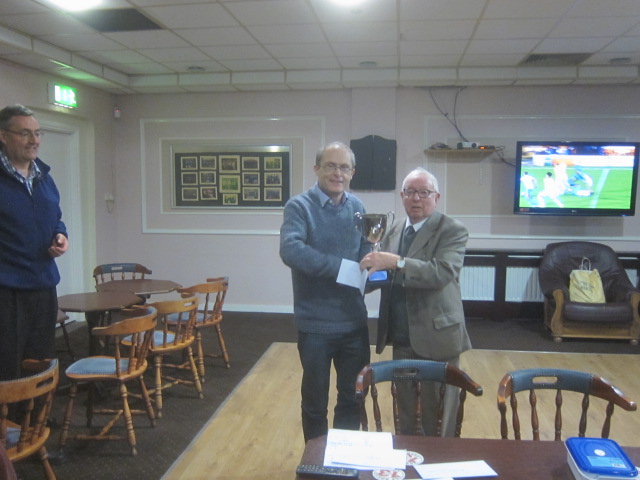 The results of each section were:

Click on the Section names to see the ICU rating crosstables.
Below are more photos from the prizegiving:-