The Christmas Blitz took place on the 17th December. 20 took part in the competition. There were 2 groups of 10 with the top 4 in each group qualifying for the quarterfinals. The competition was run using the usual rating handicap method.
Eventually, it came down to the final between William Ffrench and David Fitzsimons:-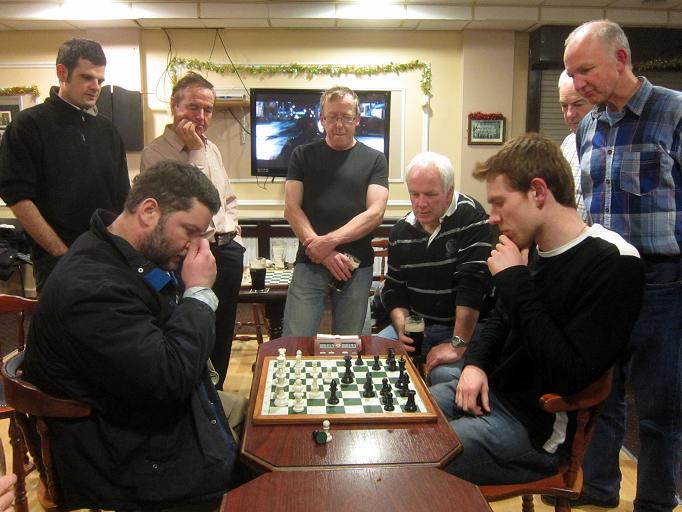 David won to come first and have first pick of the prizes. The prizes were presented by Pat Fitzsimons:-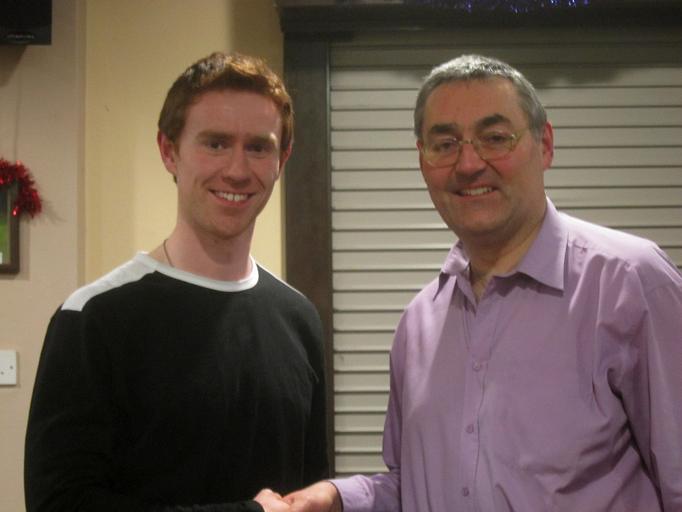 David FItzsimons 1st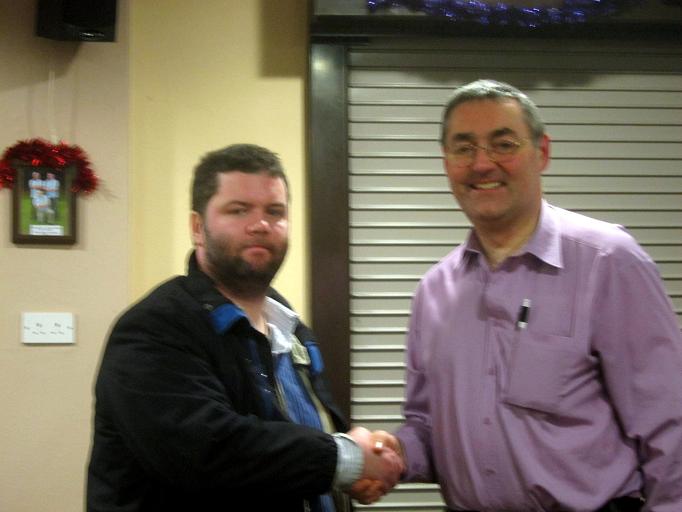 William Ffrench 2nd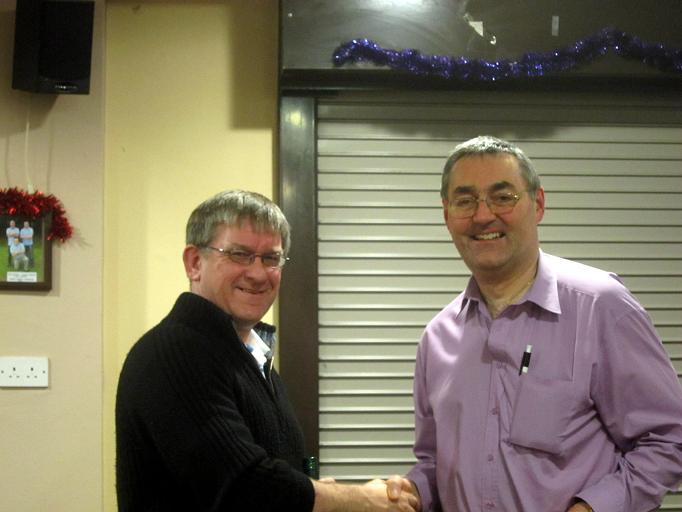 Alan McDonagh 3rd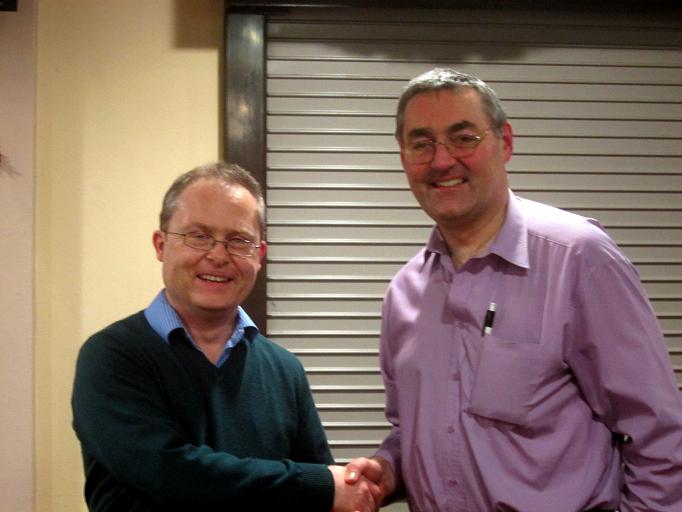 Ciaran Quinn 4th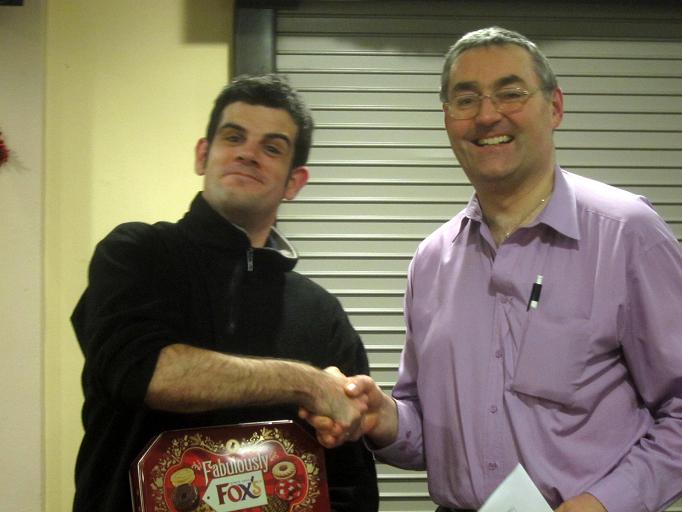 Yann Salmon 5th

Eugene Donohue 6th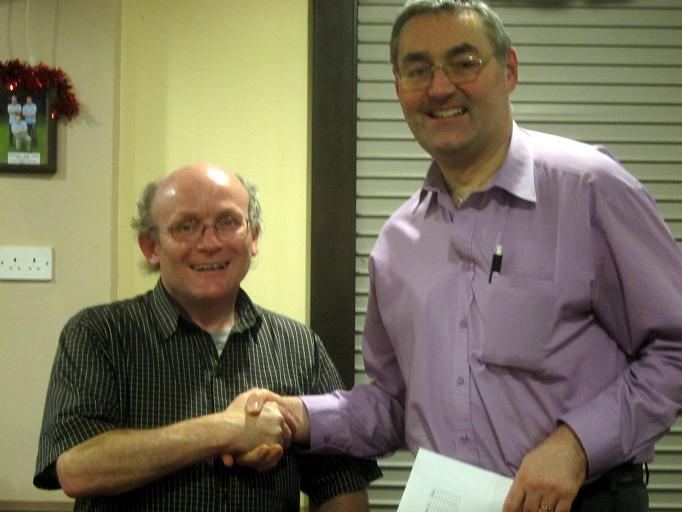 Liam Porter 7th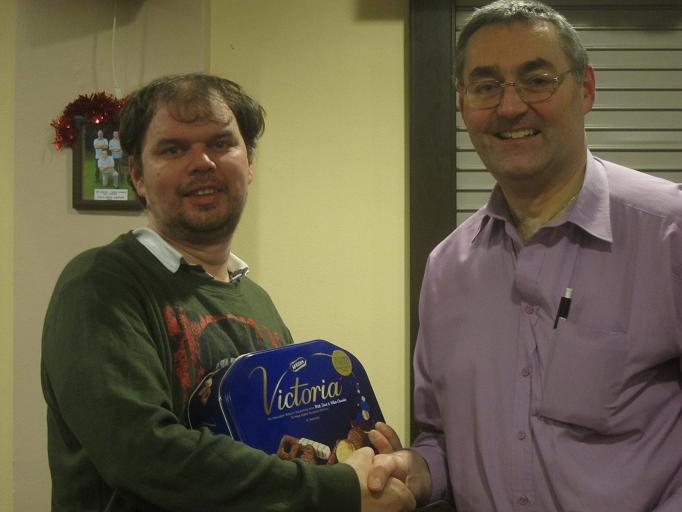 Zygis Jakubauskas 8th
Happy Christmas to all!