The 2014 Elm Mount Christmas Blitz was held in on Monday 22nd December. The players were divided into 3 sections of 8 players each with the top 2 plus the 2 best 3rd-placed players to qualify for the quarter-finals. The traditional handicap system was used with time varying from 5 minutes each to 2 minutes v 8 minutes depending on rating.
David Fitzsimons, Shane Melaugh and Gedas Jakubauskas were the section winners with Karol Marzec, William French and Gavin Melaugh the three runners-up. Eugene Donohue and Zygis Jakubauskas were the best 3rd-place finishers.
The quarter-final draw was:-
David Fitzsimons v William Ffrench
Eugene Donohue v Gavin Melaugh
Shane Melaugh v Karol Marzec
Gedas Jakubauskas v Zygis Jakubauskas
After a break for food, the knockout stage began: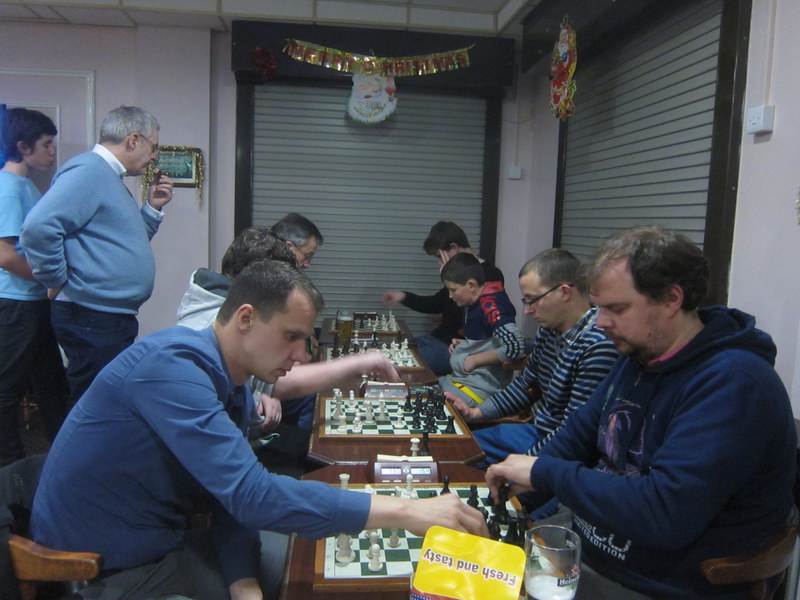 The results were: Zygis beat Gedas, Karol beat Shane,  Eugene beat Gavin and David beat William.
The semi-final pairings were David v Eugene and Zygis v Karol.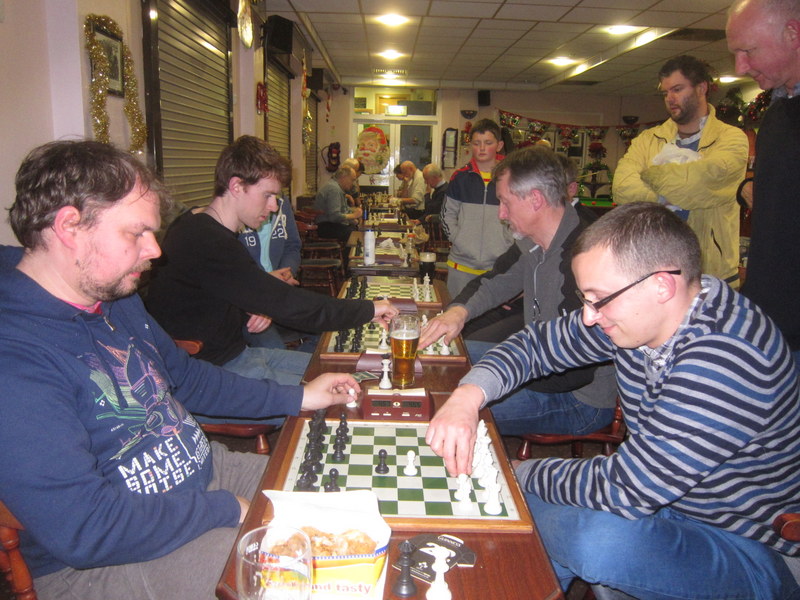 The winners were David and Zygis (after a replay) and the final began …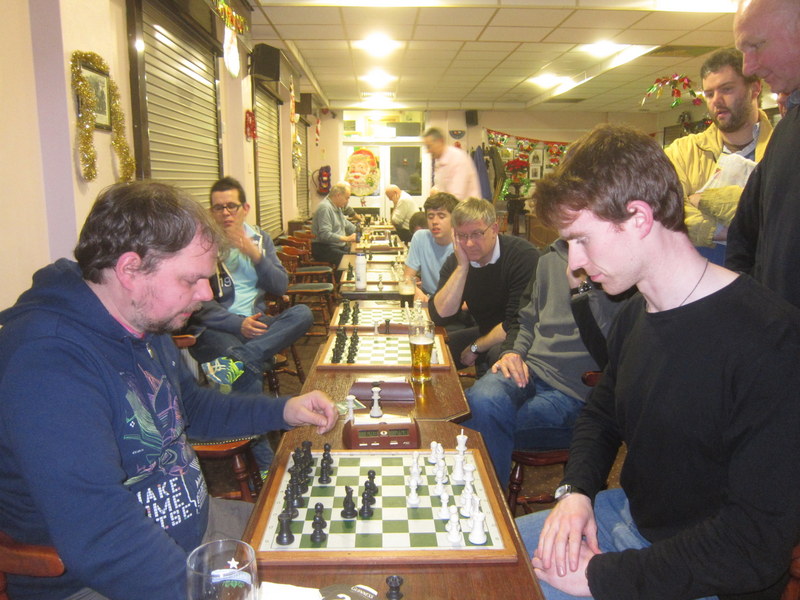 Eventually Zygis triumphed to become the 2014 Christmas Blitz champion!
The prizes were presented by Pat Fitzsimons:-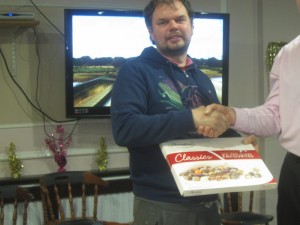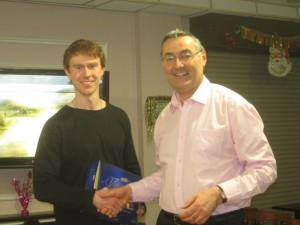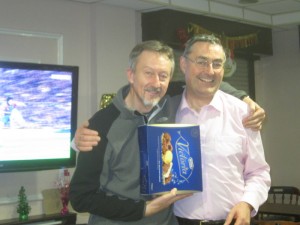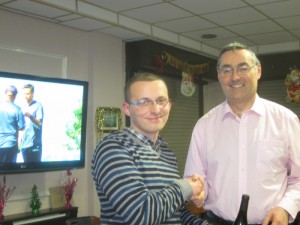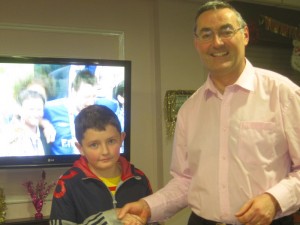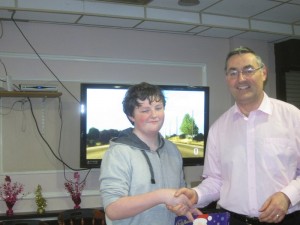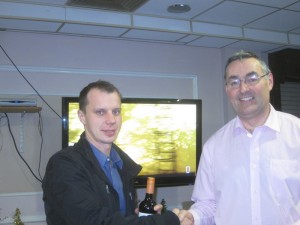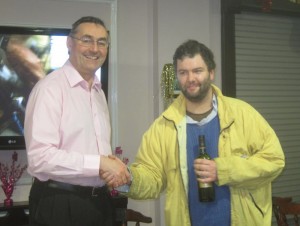 There were 2 extra prizes for those at the opposite end of the table awarded to Peter McGrath and  Alan McDonagh