The 2017 Elm Mount Christmas Blitz was held on Monday 18th December. There were 34 participants, possibly the biggest Christmas blitz ever in the club. The tournament was organized into 4 groups – 3 groups had 8 players and 1 group had 10 players. Each group was run as an all-play-all tournament with a time handicap system depending on the rating gap between the players. The 2 highest-scoring players in each section qualified for the knockout stages.
After many games the group winners were David Fitzsimons, Alex Goss, Ronan Murphy and Bren Ó Moráin and they were drawn against the runners-up, Paul O'Neill, Andy Peters, Eugene McMorrow and Nico Boldjar in the quarter-finals. The pairings were:-
Ronan Murphy v Andy Peters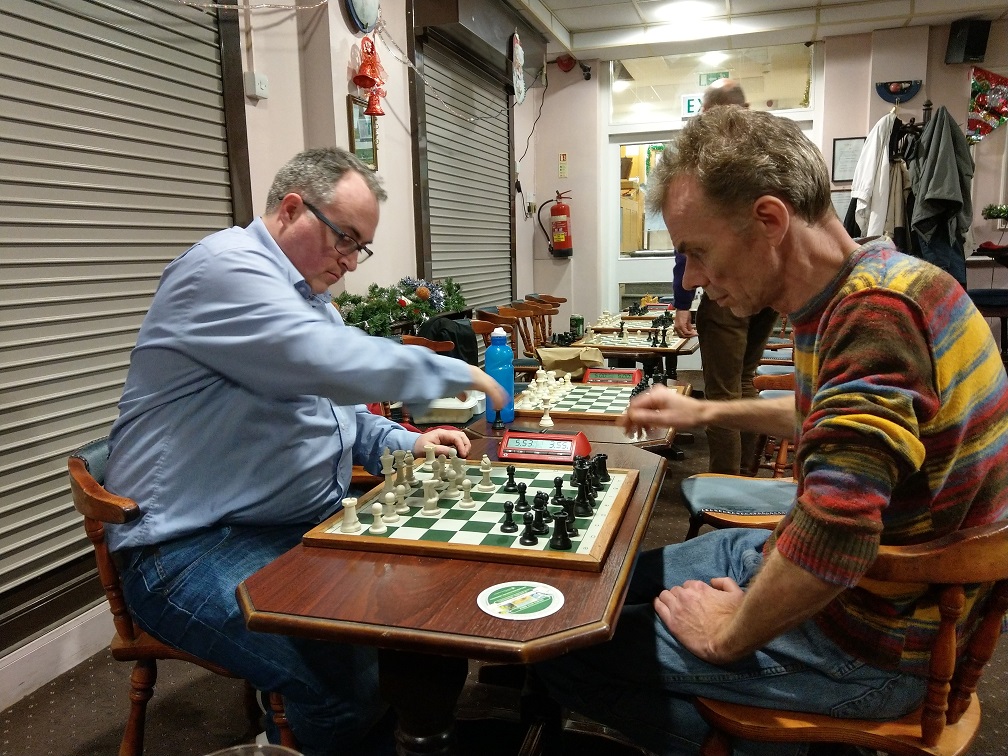 Paul O'Neill v Bren Ó Móráin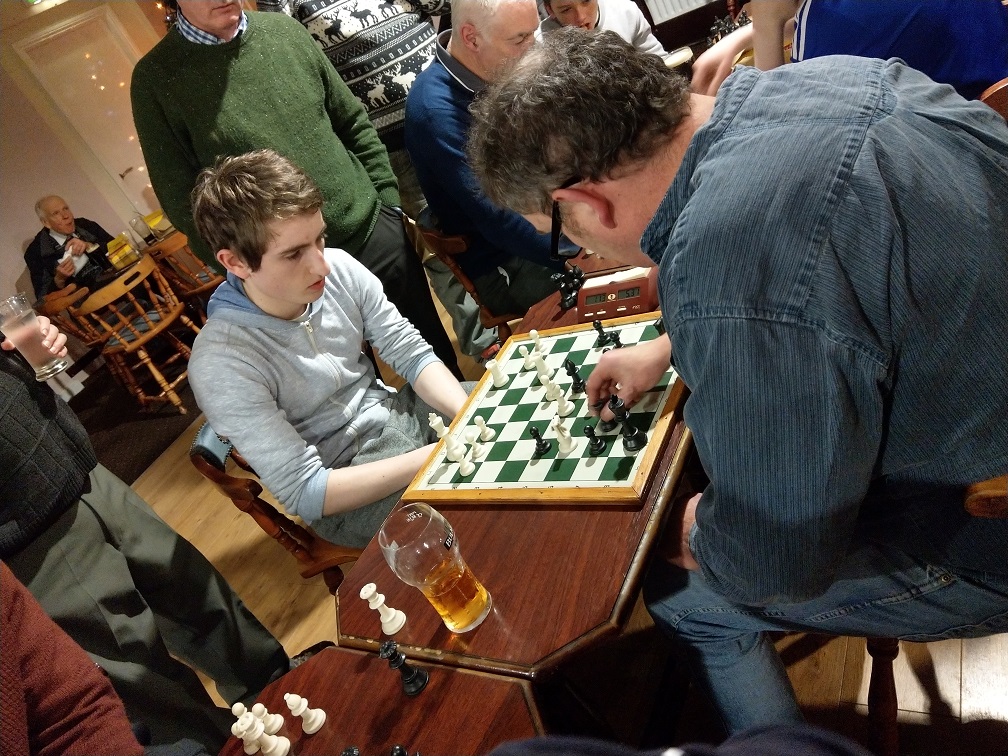 Eugene Mc Morrow v Alex Goss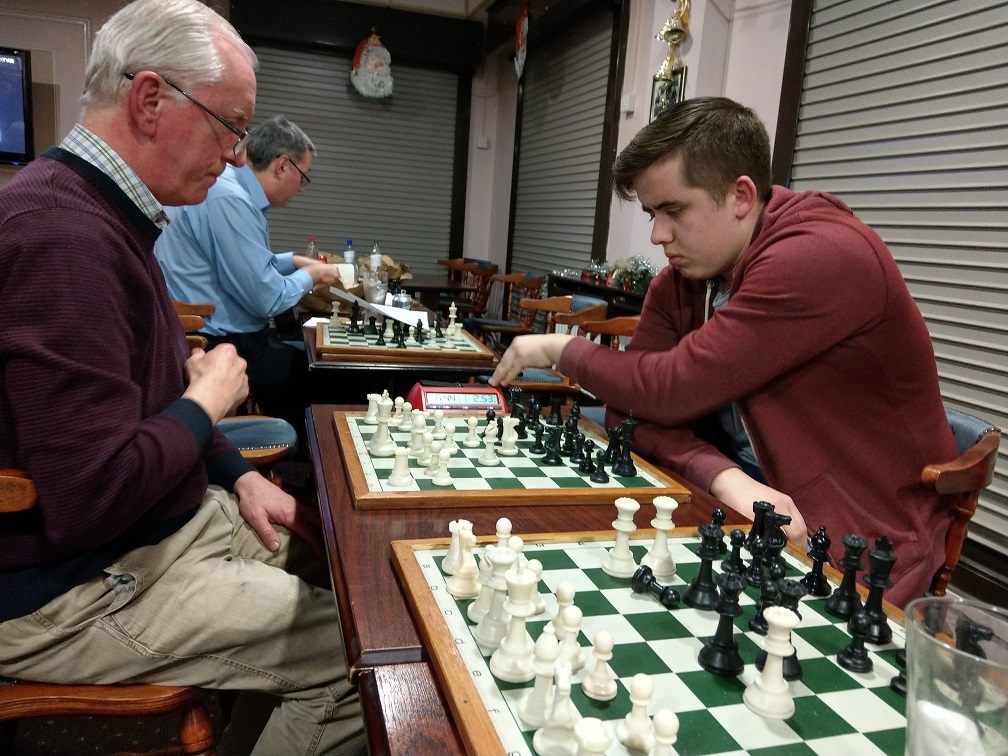 David Fitzsimons v Nico Boldjar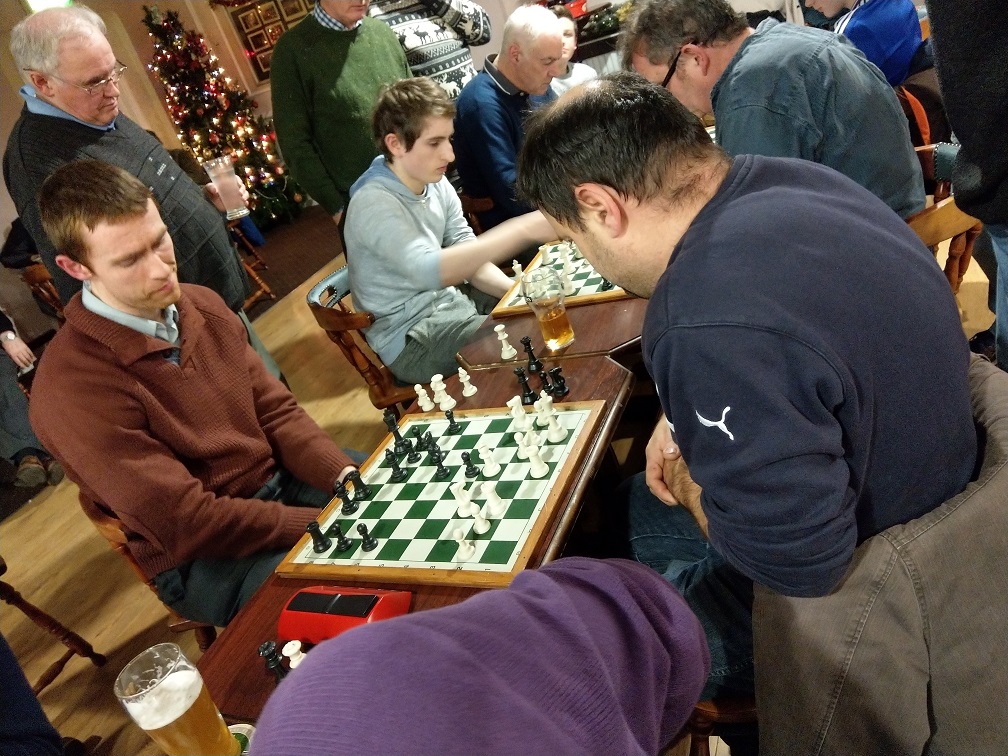 The winners were Andy, Paul, Alex and David and the semi-final pairings were:-
Paul O'Neill v Alex Goss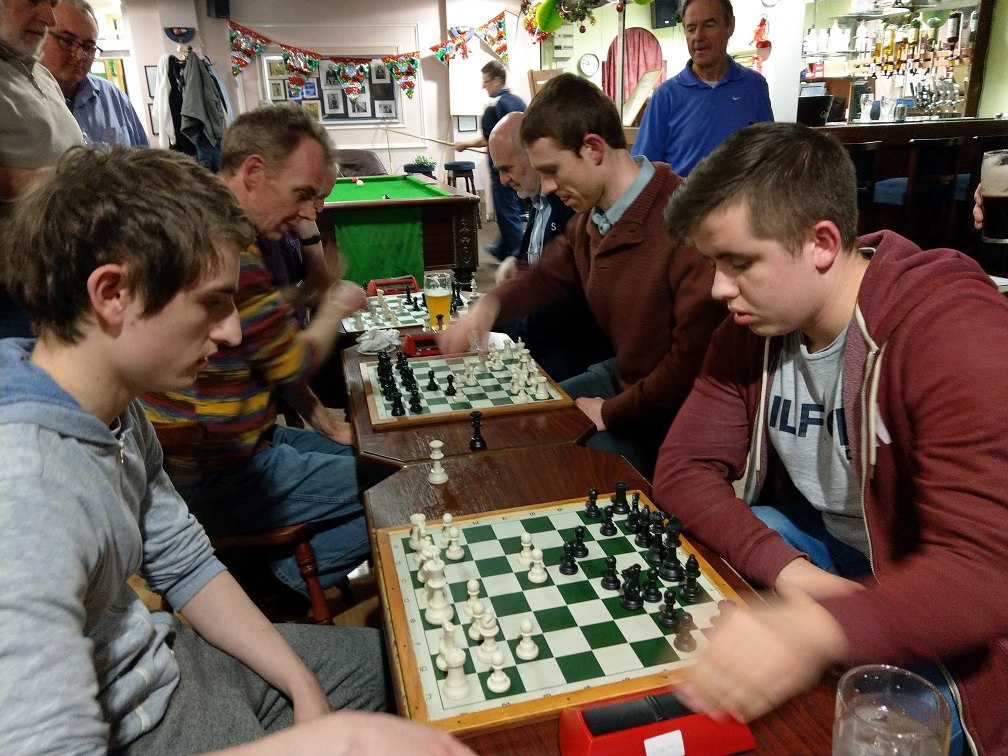 David Fitzsimons v Andy Peters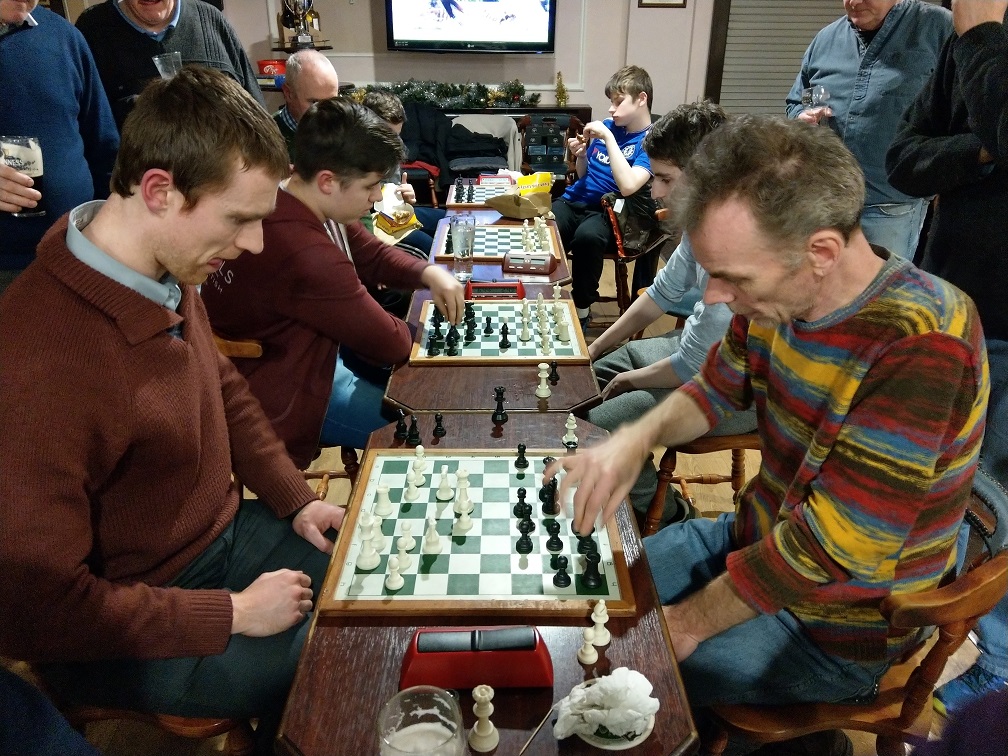 The semi-final winners were David and Paul.
There was a 3rd-place playoff between Alex Goss and Andy Peters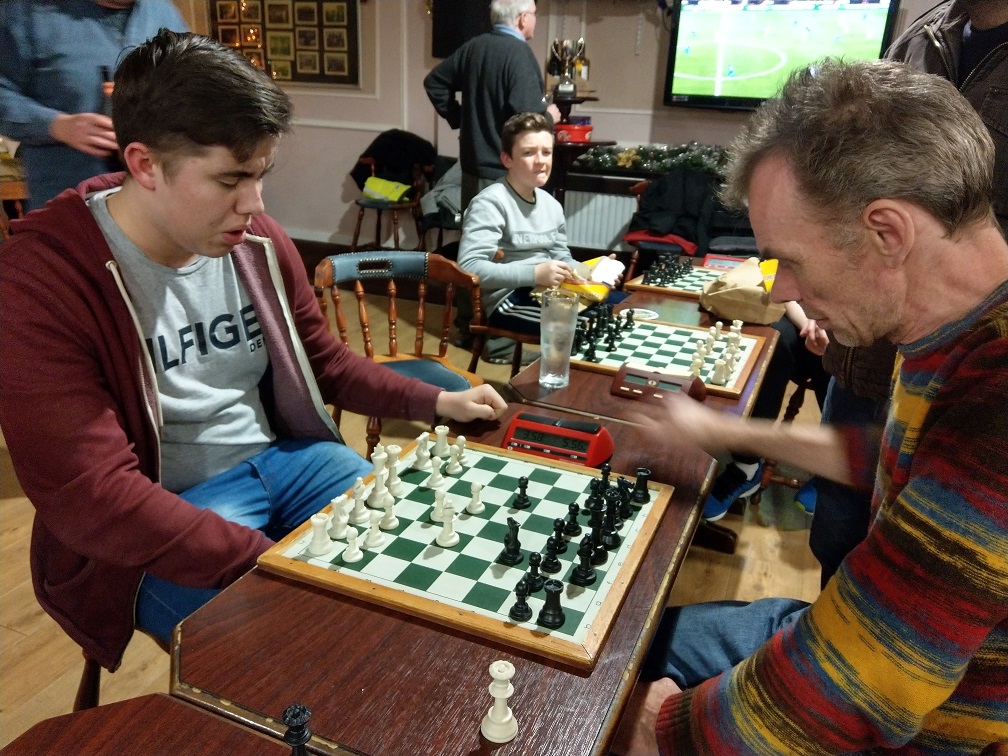 Andy won the playoff to finish in 3rd place.
The final was between David Fitzsimons and Paul O'Neill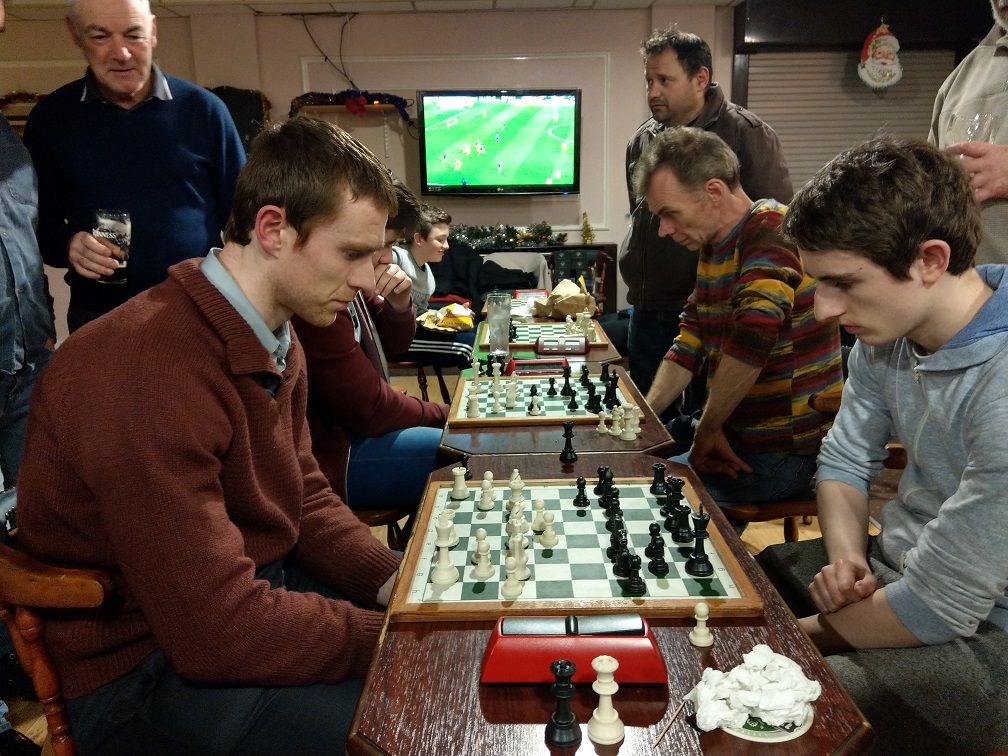 Paul defeated David to become the winner of the 2017 Christmas Blitz!
The prizes were presented by Pat Fitzsimons. As well as finishing first in the blitz, Paul O'Neill was also presented with the Victor Murray Perpetual Trophy for winning the 2017 Club Championship.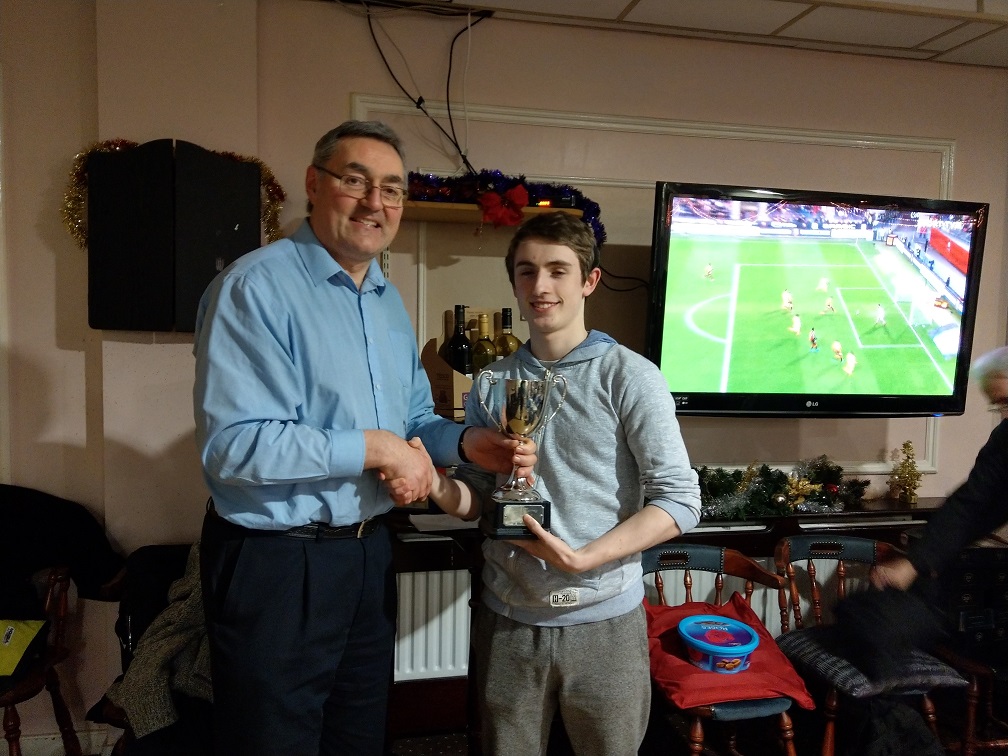 All the prizewinners are pictured below. The players finishing in 3rd and 4th place in the 10-player group, John Dooley and Colm Mooney, were awarded the 9th and 10th prizes.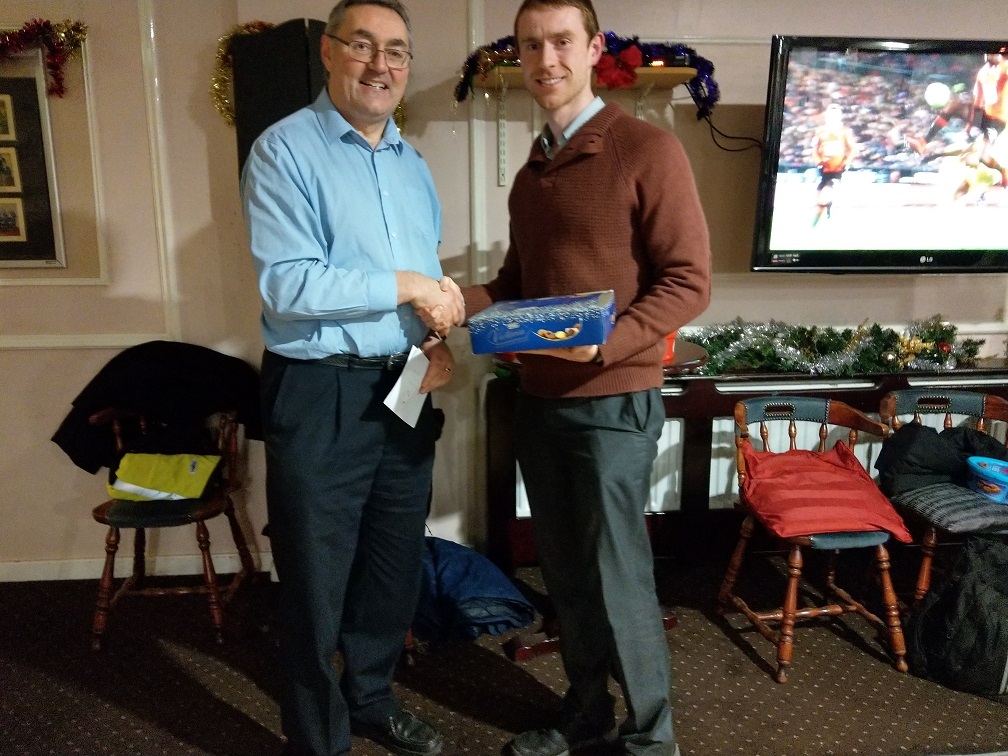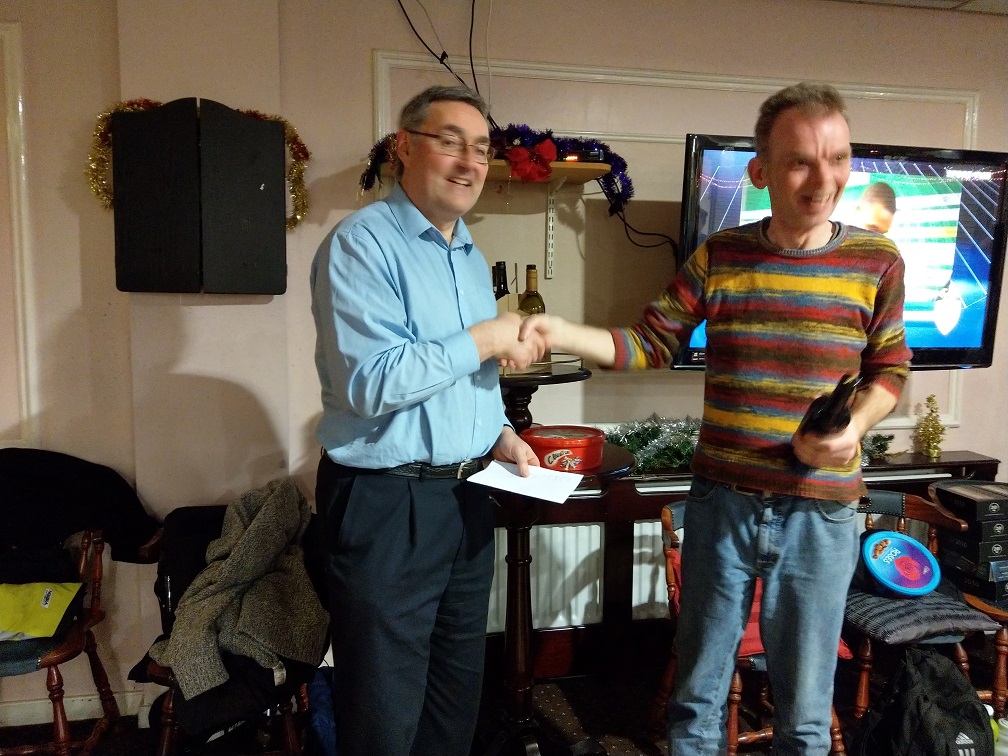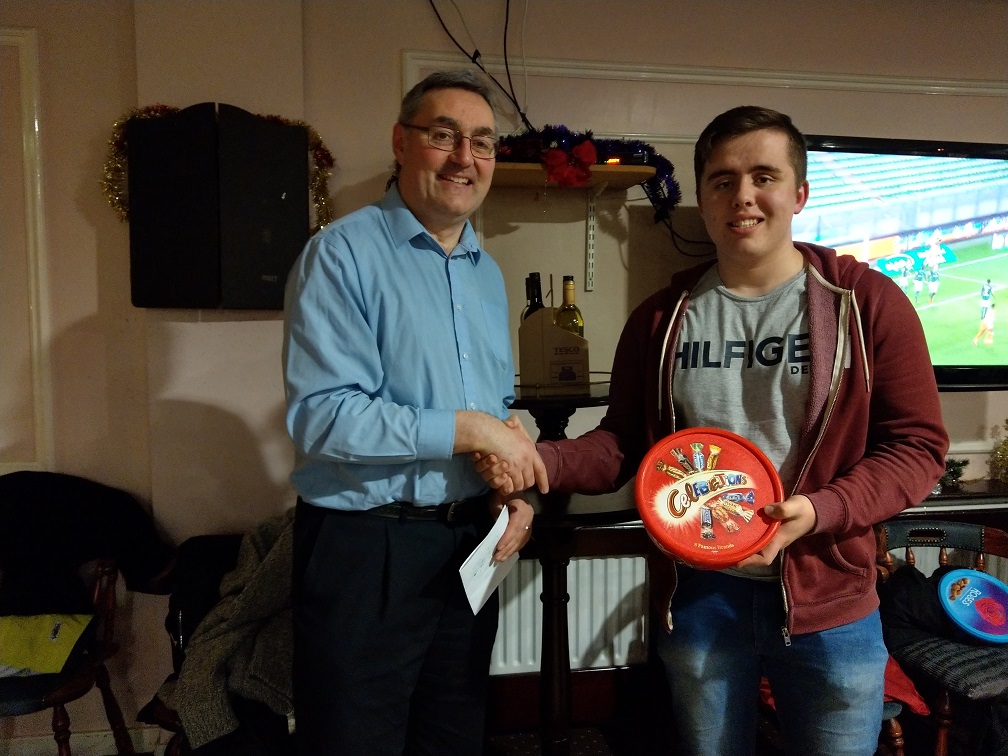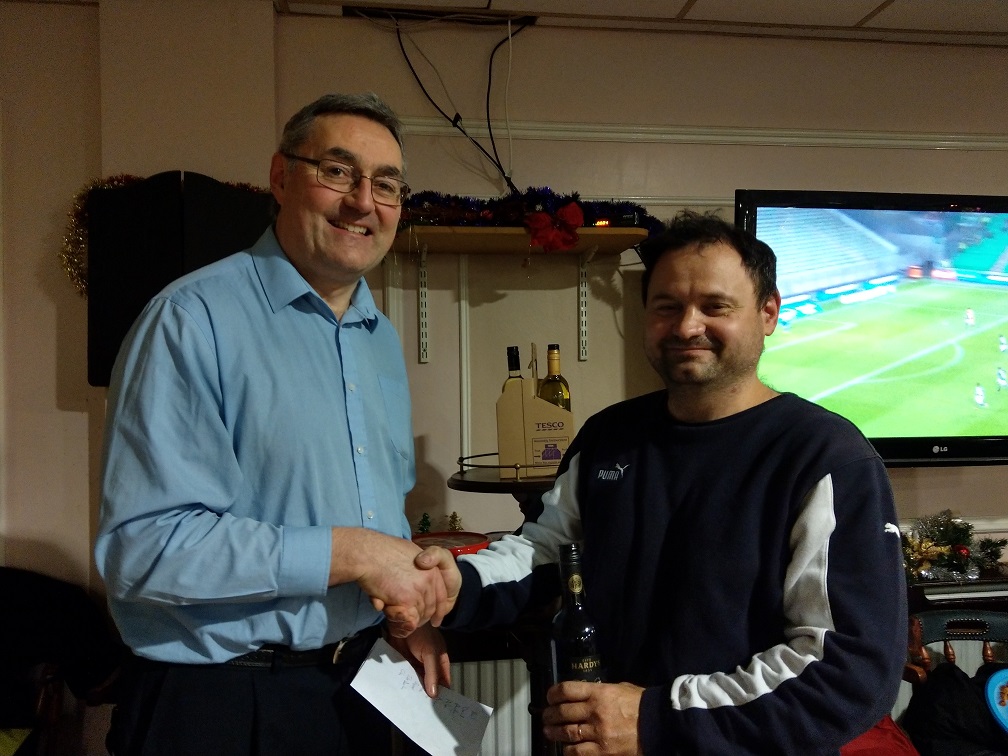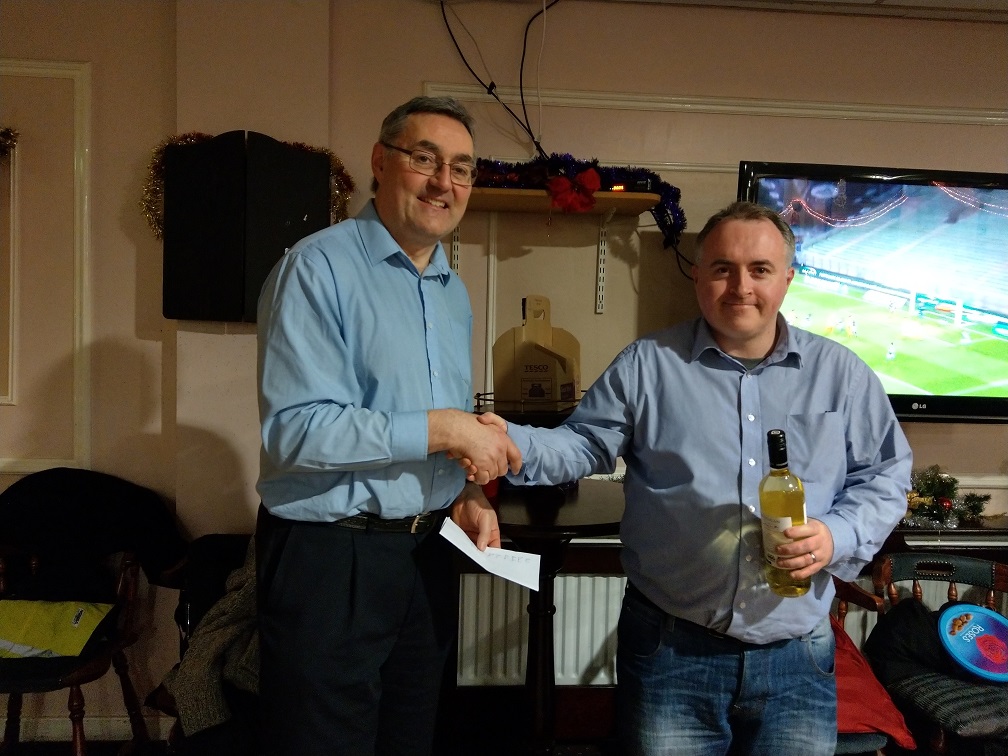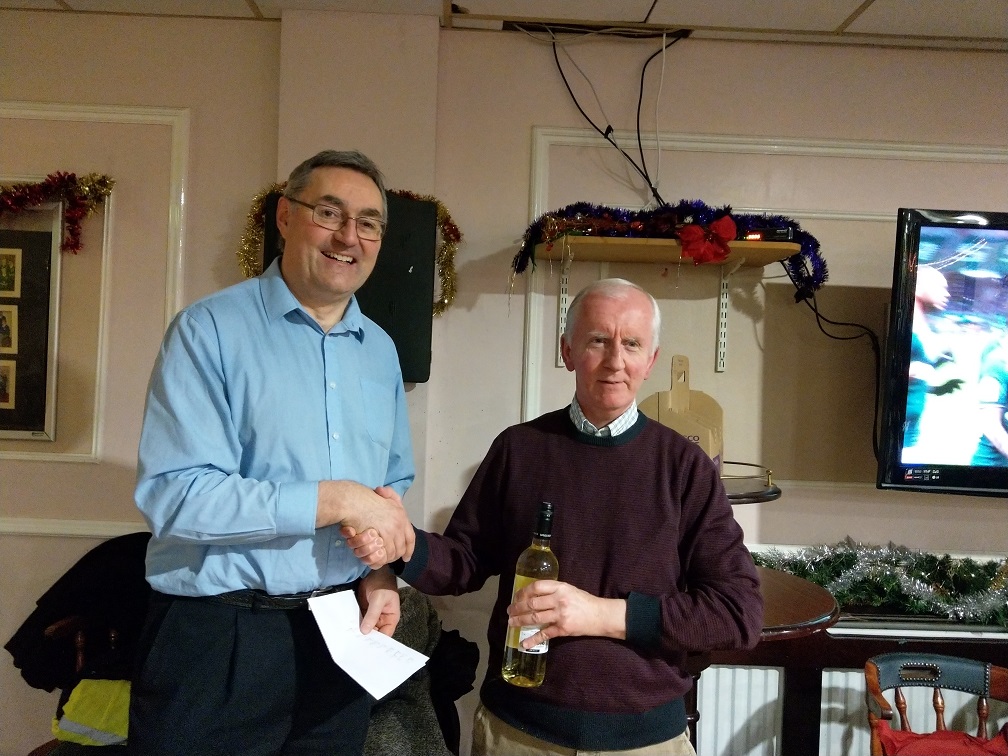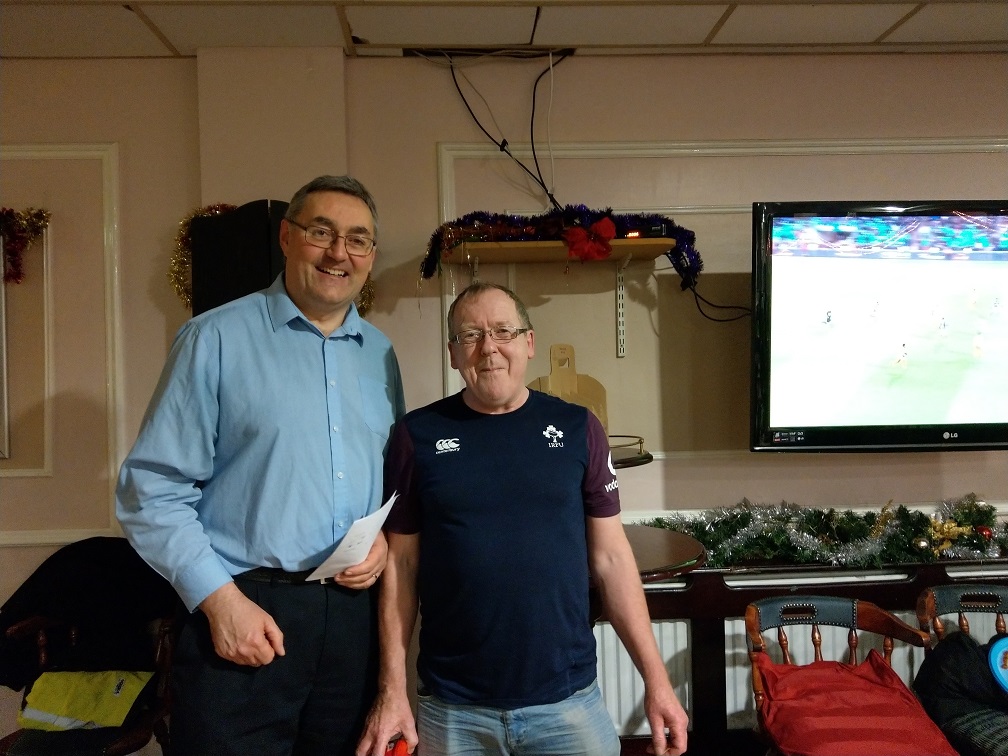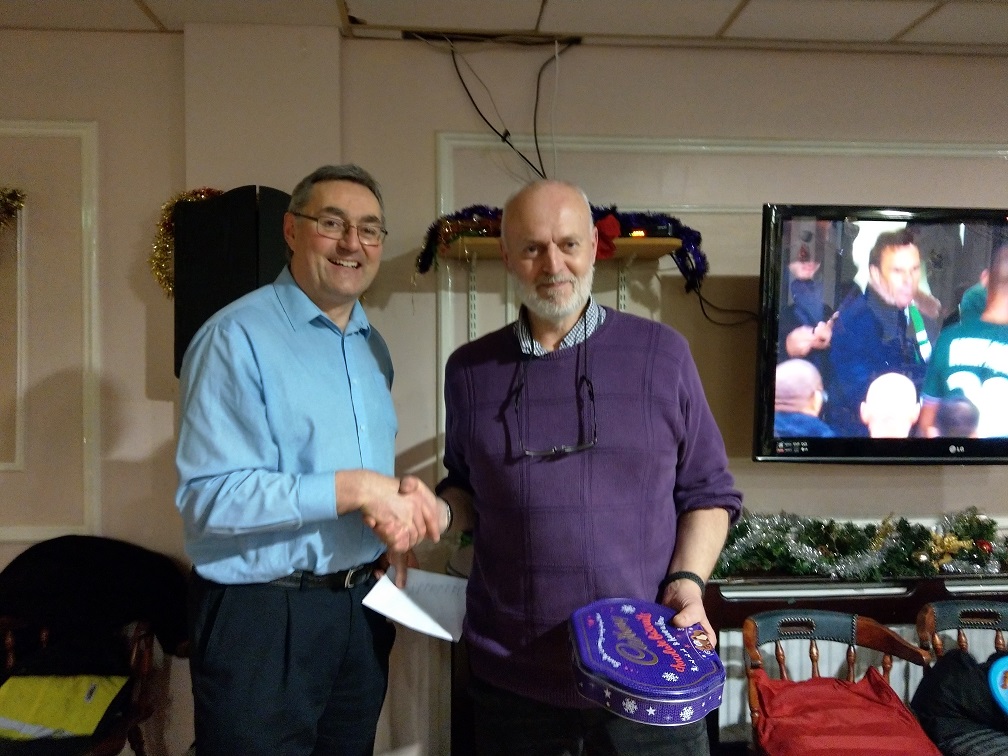 Merry Christmas and a Happy New Year to all!